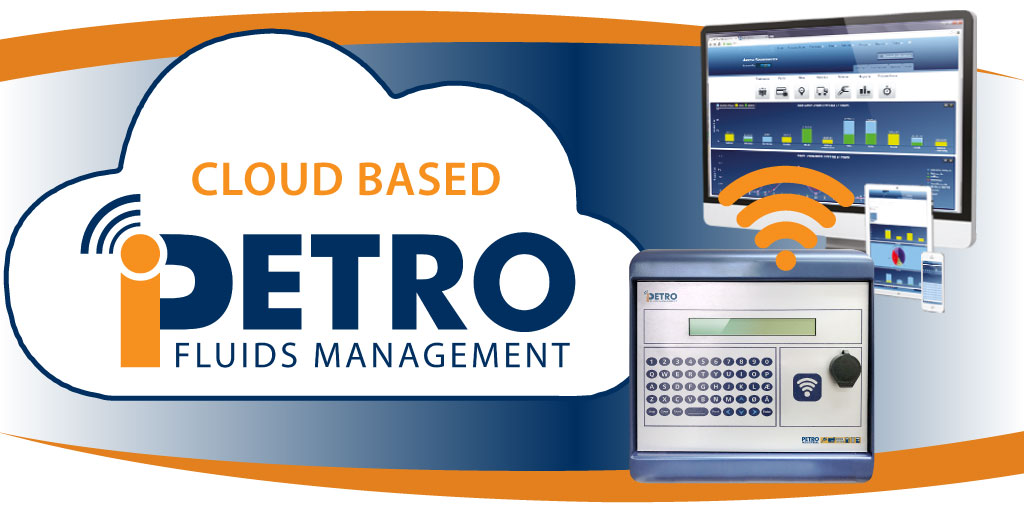 Track all your dispensing at the pump with the iPETRO's Fluid Management Systems (FMS). The perfect solution to your problems.
It's like having eyes on the ground!
With iPETRO FMS you will have exclusive and secure access to your very own account on the iPETRO Cloud Web Portal.  iPETRO FMS offers three systems, the LITE, the PRO and BANK, to suit YOUR NEEDS and applications.  iPETRO LITE is the entry-level system, iPETRO PRO is the advanced system with more capabilities than the LITE, and iPETRO BANK is an unattended re-fuelling Payment Terminal. This Electronic Cloud-Based Fuel Management System makes it possible to track the quantities dispensed at the pump.
There are other iPETRO components that support the Fluid Management process, like:
PETRO Industrial will CUSTOM FIT the perfect iPETRO FMS solution to suit your dispensing needs!
Have FULL CONTROL of every aspect of your fuel/fluid usage!
iPETRO Advantages:
The Manager of the FMS will have full control over the Fleet, the Drivers, Access Permissions, Dispensing, and Wet Stock.
ALL activities at the pump are recorded and saved in the cloud in real time,
View, Track and Manage ALL data from anywhere in the world,
Fuel theft is no more an issue,
Human error is a thing of the past,
Track every drop of fuel dispensed,
Control access to the pumps by pre-authorised Key, Tag, or Code,
Receive alarms for low wet stock levels, AND irregular activities at the pump,
Perform powerful reports to share within your organisation.
Track the quantities dispensed at the pump.
Having an accurate, approved FMS like an iPETRO System is a huge advantage when it comes to submitting reports to receive rebates!
The versatile, extendable, advanced iPETRO PRO FMS Console
Unlike our competitors, the iPETRO Pro Console can be extended with 4 Pro Remote Consoles on a site that sends their data to the Main Pro Console, giving you 8 more electronic dispensing points.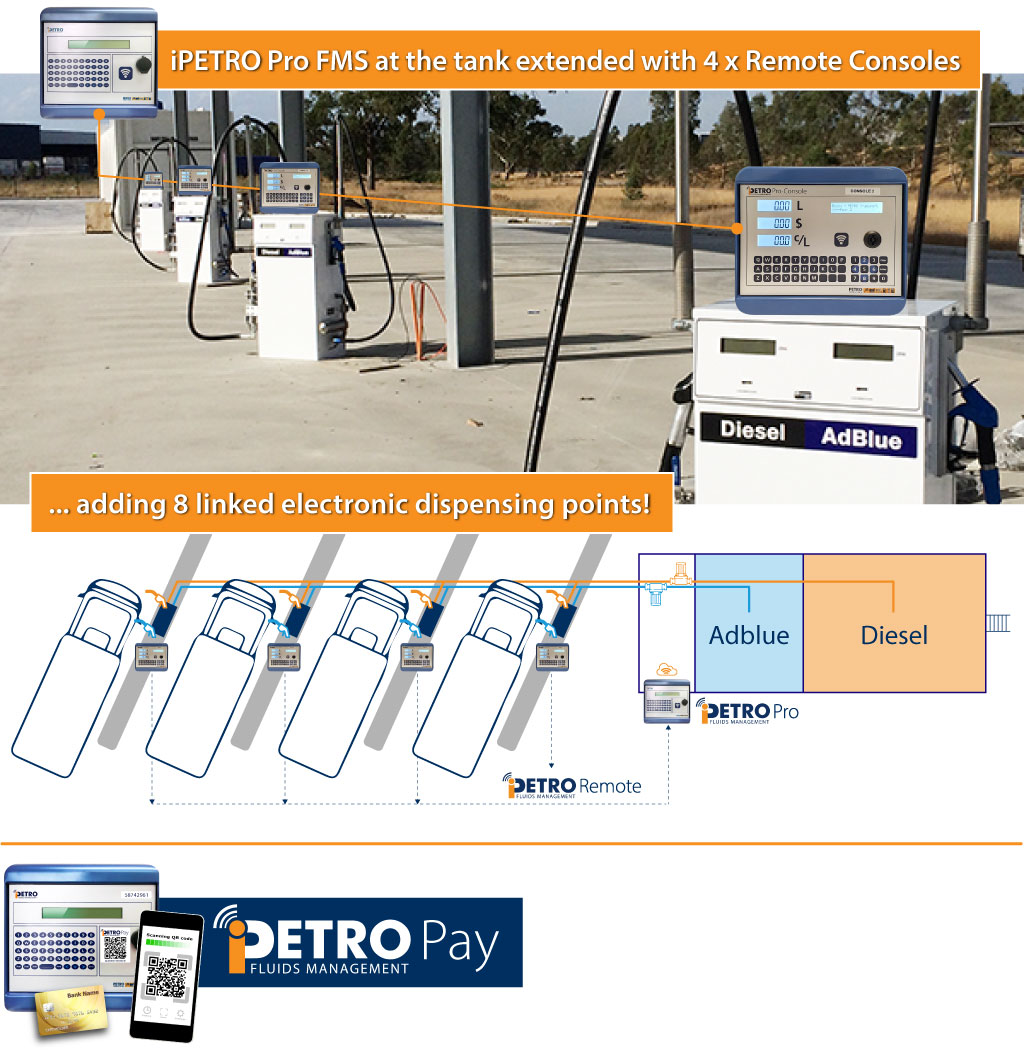 Adding to this already great feature, you can also register as a fuel merchant and retail your own fuel by adding the iPETRO Pay function to your iPETRO Pro Console.  Payment will be made through a few easy steps using Smartphone technology to initiate a credit card payment request by sending an SMS to the user.
Automatic Fleet Identification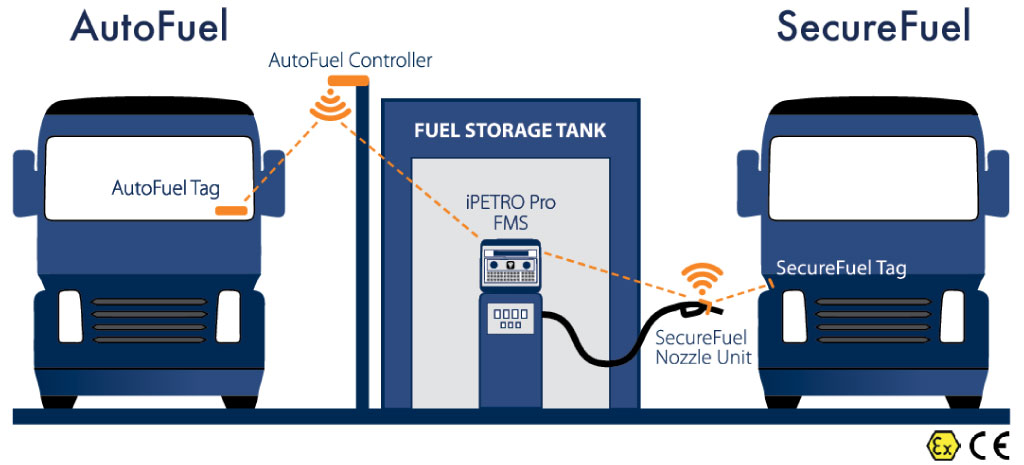 With both these two methods the pump will be automatically activated as the vehicle is identified on the system and dispensing can continue.  Again, ALL data will be captured by the iPETRO Pro FMS Console on the iPETRO Cloud Web Portal in real-time.  This saves time and human intervention.
AutoFuel: The HID Global iPETRO AutoFuel Wireless Controller is a device that receives data from the iPETRO AutoFuel Vehicle Tag.
SecureFuel: The HID Global iPETRO SecureFuel Nozzle Unit 2 is a rugged, intrinsically safe RFID reader.